Inter-Lakes Community Action Partnership
Inter-Lakes Community Action Partnership empowers people to live, not just survive.
Main Office:
111 N. Van Eps
PO Box 268
Madison, SD 57042
605-256-6518 or 1-800-896-4103
Fax: 605-256-2238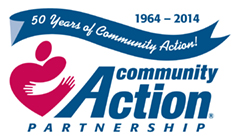 History
The community action movement formally began in 1964 with the passage of the Equal Opportunity Act, the legislative core of President Johnson's War on poverty. However, the program had its roots in the Ford Foundation's "Gray Areas" programs of the mid-1950s. The Equal Opportunity Act created the Office of Equal Opportunity (OEO), directed by R. Sargent Shriver, and that office distributed federal funds directly to local groups who were then responsible to work with those in poverty to improve their lives.

The original Equal Opportunity Act established several programs, some of which still exist today. Head Start, the Legal Services Corporation, and Community Action Programs (CAPs) were the first OEO programs. Many CAPs have evolved into Community Action Agencies over the years, although their mission and roles have remained fairly stable.
ICAP's service area originally consisted of Lake and Miner counties. As anti-poverty programs evolved at the federal and state levels, local service areas were rearranged several times, so that by 1983 ICAP included Brookings, Clark, Codington, Deuel, Grant, Hamlin, Kingsbury, Lake, Miner, and Moody counties. After the dissolution of one of the other Community Action Agencies in the state, ICAP was requested to add McCook and Minnehaha counties to its service area. The agency accepted, and thus grew to 12-county area. In 2006, ICAP added community service projects in Lincoln and Turner counties, bringing the total coverage area to 14 counties.

Community action, while having changed in its years of existence, is still focused on the empowerment of low-income and elderly persons to help themselves move from poverty toward their maximal level of self-sufficiency. This philosophy is best described by the phrase "a hand up, not a handout." To assure that low-income populations of the service area have a say in the operations of the agency, one-third of ICAP's Board of Directors consists of representatives of the low-income, who are elected by the low-income population in each county. Public officials (county commissioners) and private-sector representatives make up the other two-thirds of the Board. Thus, each county in the service area has an equal voice on the Board, as do each of the three sectors (public, private and low-income).