Inter-Lakes Community Action Partnership
Inter-Lakes Community Action Partnership empowers people to live, not just survive.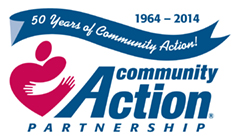 HEALTH INSURANCE MARKETPLACE
The federal Affordable Care Act has created a Health Insurance Marketplace in each state to help eligible individuals, families and small businesses find health insurance options. The Marketplace allows consumers to get accurate information in easy-to-understand language and to make apples-to-apples comparisons before they make an insurance plan choice. The Marketplace is open October 1, 2013 and everyone must have coverage or have an exemption by March 31, 2014 when the Marketplace closes.
ICAP staff, called Navigators, can provide hands-on personal assistance for people using the Marketplace. The Navigators are trained professionals who are familiar with the Marketplace and will help consumers to determine their best option for health care coverage, including methods of making health insurance coverage more affordable. To get more information regarding the Health Insurance Marketplace or to contact a Navigator, call 1-855-371-4987 or visit your local ICAP County Office.
South Dakota Navigator Locator
Kaiser Family Foundation Subsidy Calculator

DISCLAIMERS: The project described was supported by Funding Opportunity Number CA-NAV-13-001 from the U.S. Department of Health and Human Services, Centers for Medicare and Medicaid Services. The contents provided are solely the responsibility of the authors and do not necessarily represent the official views of HHS or any of its agencies.