Inter-Lakes Community Action Partnership
Inter-Lakes Community Action Partnership empowers people to live, not just survive.
Main Office:
111 N. Van Eps
PO Box 268
Madison, SD 57042
605-256-6518 or 1-800-896-4103
Fax: 605-256-2238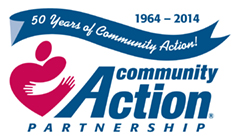 60s Plus Dining
60's Plus Dining began service in 1973. Persons age 60 or over and their spouses can enjoy a nutritious noon meal through this program at more than 30 locations. This reduces or prevents malnutrition, which is a major cause of other health problems. The program also provides socialization for the participants, which helps ease the problem of isolation among older persons. Persons who are unable to leave their homes due to illness or frailty may receive a home-delivered meal, while those who are able to travel meet at a congregate site for their meals. Participants in the program are asked to make a donation for the meal, but no one is refused service if unable to do so.
In select locations (Brookings, Clear Lake, Estelline, Hazel, Lake Preston, and Watertown) participants can purchase a STAR CARD and use it at designated restaurants to have a "STAR CARD" meal. The pre-paid punch card allows participants a choice of menu items and flexible dining times. The STAR CARD can be used for any meal, not just dinner. It can also be used on the weekend. Participants may contact their local site staff for more information.
60's Plus Dining
gift certificates
are a thoughtful way to remember a parent, neighbor, or friend on birthdays or holidays. Gift certificates are available from site staff at all locations or from the administrative office in Madison.
Click on the link below to view our dining sites.
ICAP Dining Sites

Contact Information
Mike Anderson
Nutrition Director 60's Plus
111 N Van Eps Ave
Madison, SD 57042
605-256-6518
Email:
Mike Anderson
---
To find out more about these programs or if you would like to become involved please contact us at our administrative office in
Madison
, or contact your
local satellite office
.